Eye Clinic
Eye Clinic provides comprehensive and quality ophthalmic services to patients with eye problems such as cataracts, retinal detachment etc. Our services include detailed eye examination, medical consultation, chalazion incision and laser treatment.
Location: Clinic F, G/F, Tower A
Service hours:
| | |
| --- | --- |
| Monday - Friday | 9:00 am – 6:00 pm |
| Saturday | 9:00 am – 1:00 pm |
| Sunday and public holiday | closed |
Consultation Fee:
Initial: HK$1,000
Follow Up: HK$900
Remarks: The above charges refer to consultation fees only and exclude fees for minor procedures, medication, laboratory service, etc. The total charge is subject to the attending doctor's discretion and depends on the patient's condition. Details on ancillary charges are available at the Cashier.
Our Specialists
Prof LAI Shiu Ming, Jimmy
黎少明 教授
Title(s)
Honorary Consultant in Ophthalmology
Honorary Clinical Professor, Department of Ophthalmology, School of Clinical Medicine, The University of Hong Kong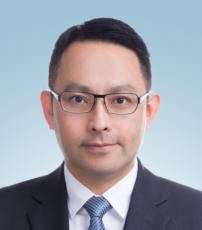 Dr CHAN Cheuk Hung Jonathan
陳焯鴻 醫生
Title(s)
Honorary Consultant in Ophthalmology, Gleneagles Hospital Hong Kong
Honorary Clinical Assistant Professor, Department of Ophthalmology, School of Clinical Medicine, The University of Hong Kong
Dr CHAN Shun Kit Keith
陳迅傑 醫生
Title(s)
Honorary Consultant in Ophthalmology, Gleneagles Hospital Hong Kong
Honorary Clinical Associate Professor, Department of Ophthalmology, The University of Hong Kong
Honorary Consultant, Hong Kong West Cluster Ophthalmology Services, Hospital Authority
Dr CHOY Nga Kwan Bonnie
蔡雅君 醫生
Title(s)
Clinical Associate Professor, Department of Ophthalmology, School of Clinical Medicine, The University of Hong Kong Dr FONG Hon Chi Angie
方瀚芝 醫生
Title(s)
Clinical Associate Professor, Department of Ophthalmology, School of Clinical Medicine, The University of Hong Kong
Dr FUNG Nicholas Siu Kay
馮兆基 醫生
Title(s)
Clinical Assistant Professor, Department of Ophthalmology, School of Clinical Medicine, The University of Hong Kong
Dr LEE Allie
李雅麗 醫生
Title(s)
Clinical Assistant Professor, Department of Ophthalmology, School of Clinical Medicine, The University of Hong Kong Dr SHIH Kendrick Co
施愷廸 醫生
Title(s)
Clinical Associate Professor, Department of Ophthalmology, School of Clinical Medicine, The University of Hong Kong