Eyes (Ophthalmology)
Your eyesight is precious and can be affected by a myriad of causes such as congenital disease, aging, trauma and specific disease conditions. Gleneagles Hong Kong Hospital has a team of experienced Ophthalmologists who will work closely with you to help you improve your vision.
Many of our Ophthalmologists have sub-specialty interests ranging from Paediatrics, Glaucoma, Retina, Cornea and anterior segment, oculoplastics and orbit, and Neuro-Ophthalmology.
Amblyopia (Lazy Eye)
Cataract Surgery & Lens Implant Services
Children's Eye Disorders & Childhood Myopia
Corneal Transplantation & External Diseases
General Eye Examination
Glaucoma Service
Inflammatory Eye Diseases
Neuro-Ophthalmology
Oculoplastic Service & Surgery
Ophthalmic Pathology
Phakic Implant for Severe Myopia
Presbyopia Treatment
Paediatric Ophthalmology
Refractive Surgery & Myopia Treatment
Strabismus (Squints)
Vitreoretinal Diseases Management
*Please note that this is not a complete list of all the conditions and treatments that we provide. The information is designed for educational references only and should not be construed as medical advice.
Kindly consult one of our qualified healthcare specialist for an accurate diagnosis before starting on any treatments.
Our Specialists
Prof LAI Shiu Ming, Jimmy
黎少明 教授
Title(s)
Honorary Consultant in Ophthalmology
Honorary Clinical Professor, Department of Ophthalmology, School of Clinical Medicine, The University of Hong Kong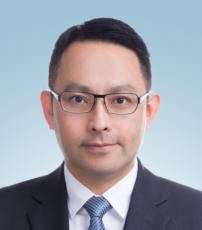 Dr CHAN Cheuk Hung Jonathan
陳焯鴻 醫生
Title(s)
Honorary Consultant in Ophthalmology, Gleneagles Hospital Hong Kong
Honorary Clinical Assistant Professor, Department of Ophthalmology, School of Clinical Medicine, The University of Hong Kong
Dr CHAN Shun Kit Keith
陳迅傑 醫生
Title(s)
Honorary Consultant in Ophthalmology, Gleneagles Hospital Hong Kong
Honorary Clinical Associate Professor, Department of Ophthalmology, The University of Hong Kong
Honorary Consultant, Hong Kong West Cluster Ophthalmology Services, Hospital Authority
Dr CHOY Nga Kwan Bonnie
蔡雅君 醫生
Title(s)
Clinical Associate Professor, Department of Ophthalmology, School of Clinical Medicine, The University of Hong Kong Dr FONG Hon Chi Angie
方瀚芝 醫生
Title(s)
Clinical Associate Professor, Department of Ophthalmology, School of Clinical Medicine, The University of Hong Kong
Dr FUNG Nicholas Siu Kay
馮兆基 醫生
Title(s)
Clinical Assistant Professor, Department of Ophthalmology, School of Clinical Medicine, The University of Hong Kong
Dr LEE Allie
李雅麗 醫生
Title(s)
Clinical Assistant Professor, Department of Ophthalmology, School of Clinical Medicine, The University of Hong Kong Dr SHIH Kendrick Co
施愷廸 醫生
Title(s)
Clinical Associate Professor, Department of Ophthalmology, School of Clinical Medicine, The University of Hong Kong