Stay Home, Stay Safe: Virtual Consultation for Oncology and Gastroenterology & Hepatology Patients
We understand patients' concerns about seeking medical help in a hospital during the pandemic. To help ease the mind of patients who require regular follow-up consultation and/or prescription of medication, we offer virtual consultation service for our current oncology and gastroenterology and hepatology patients*. Under this new service, patients will be able to attend medical appointments and have their medication delivered to their doorsteps** while staying at home.
Please click here to view the notes to patients to see the points to note in ensuring a seamless virtual consultation experience.

(click on the image to enlarge)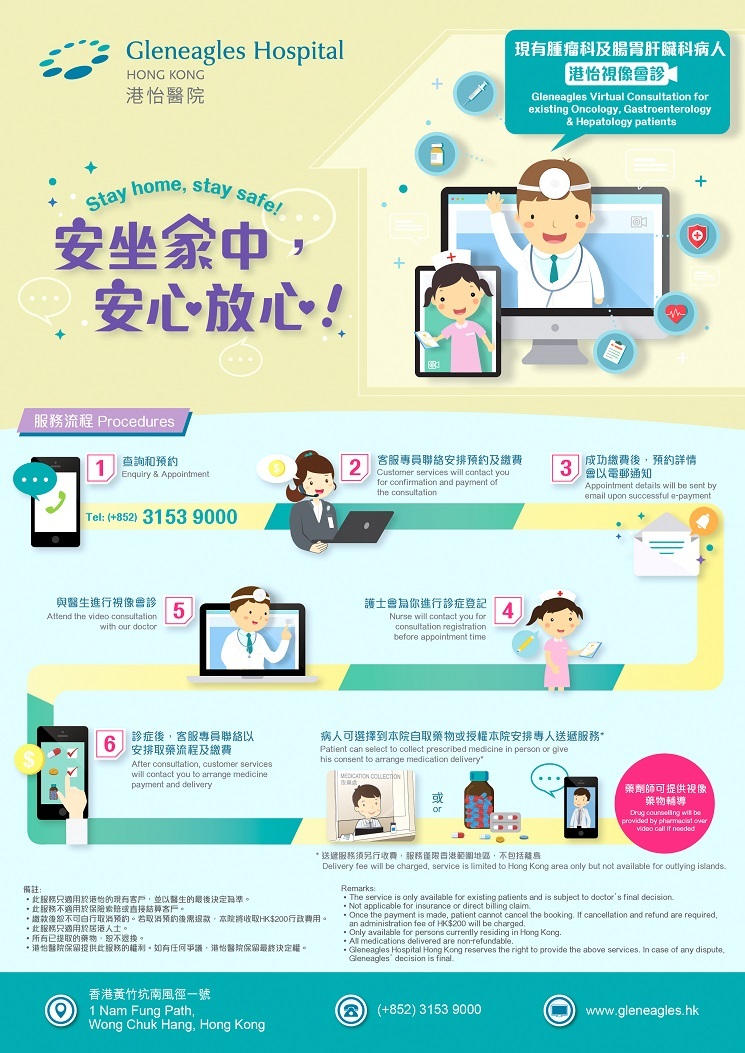 *Terms and conditions apply
** Delivery fee will be charged
Enquiry and appointment for virtual consultation: +852 3153 9000
For other promotions, please visit here.