Kidneys (Nephrology)
Renal Medicine (or Nephrology) is the medical specialty concerned with diagnosis and management of both acute and chronic kidney diseases. These may include renal replacement therapies such as dialysis and kidney transplantation.

Acute Kidney Injury
Diabetic Nephropathy
End-Stage Kidney Disease
Fluid and Electrolyte Disorder
Haematuria (blood in urine)
Proteinuria (protein in urine)
Hypertensive Kidney Disease
Kidney Failure
*Please note that this is not a complete list of all the conditions and treatments that we provide. The information is designed for educational references only and should not be construed as medical advice.
Kindly consult one of our qualified healthcare specialist for an accurate diagnosis before starting on any treatments.
Our Specialists
Dr LO Wai Kei
盧維基 醫生
Title(s)
Director, Dialysis Centre
Honorary Consultant in Nephrology
Honorary Clinical Professor, Department of Medicine (HKU)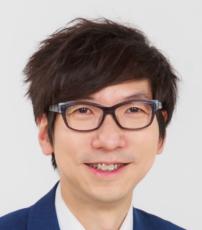 Dr YAP Yat Hin Desmond
葉逸軒 醫生
Title(s)
Clinical Associate Professor, Department of Medicine, School of Clinical Medicine, The University of Hong Kong