Radiology Services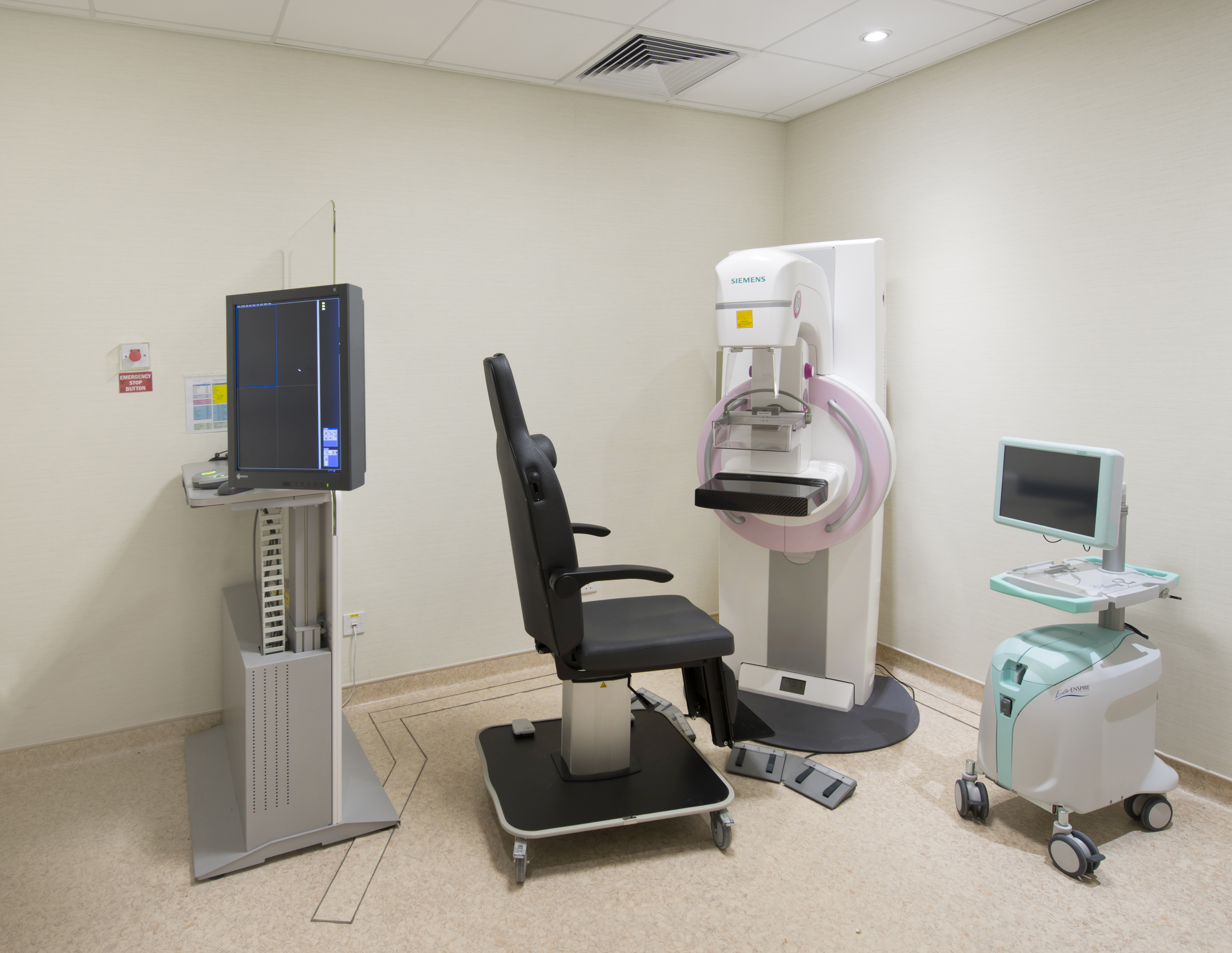 Our diagnostic and imaging services are supported by our Radiology Department. Our radiologists and radiographers are highly-trained healthcare professionals that work as a cohesive team. They provide interpretive diagnostic imaging reports and opinions to assist doctors in making the best decisions in managing patients' conditions.
Diagnostic radiology services
Imaging tests can be conducted using various imaging technologies including X-ray, computed tomography (CT), magnetic resonance imaging (MRI), ultrasound, bone mineral densitometry (BMD), nuclear medicine and positron emission tomography (PET).
Screening services
Our radiology centre also plays a part in health screening process, where our imaging technology is used to detect medical conditions that do not cause symptoms, such as in the case of using 3D mammogram to diagnose early breast cancer.
Diagnostic services
Bone Densitometry
Diagnostic Plain Film Radiography
Fluoroscopic Examinations
General Radiography
Mammography (Breast Imaging)
Nuclear Medicine
Positron Emission Tomography-Computed Tomography (PET-CT) Scan
Ultrasound Scan
Interventional radiology services
Services and discount for Hospital Authority's referrals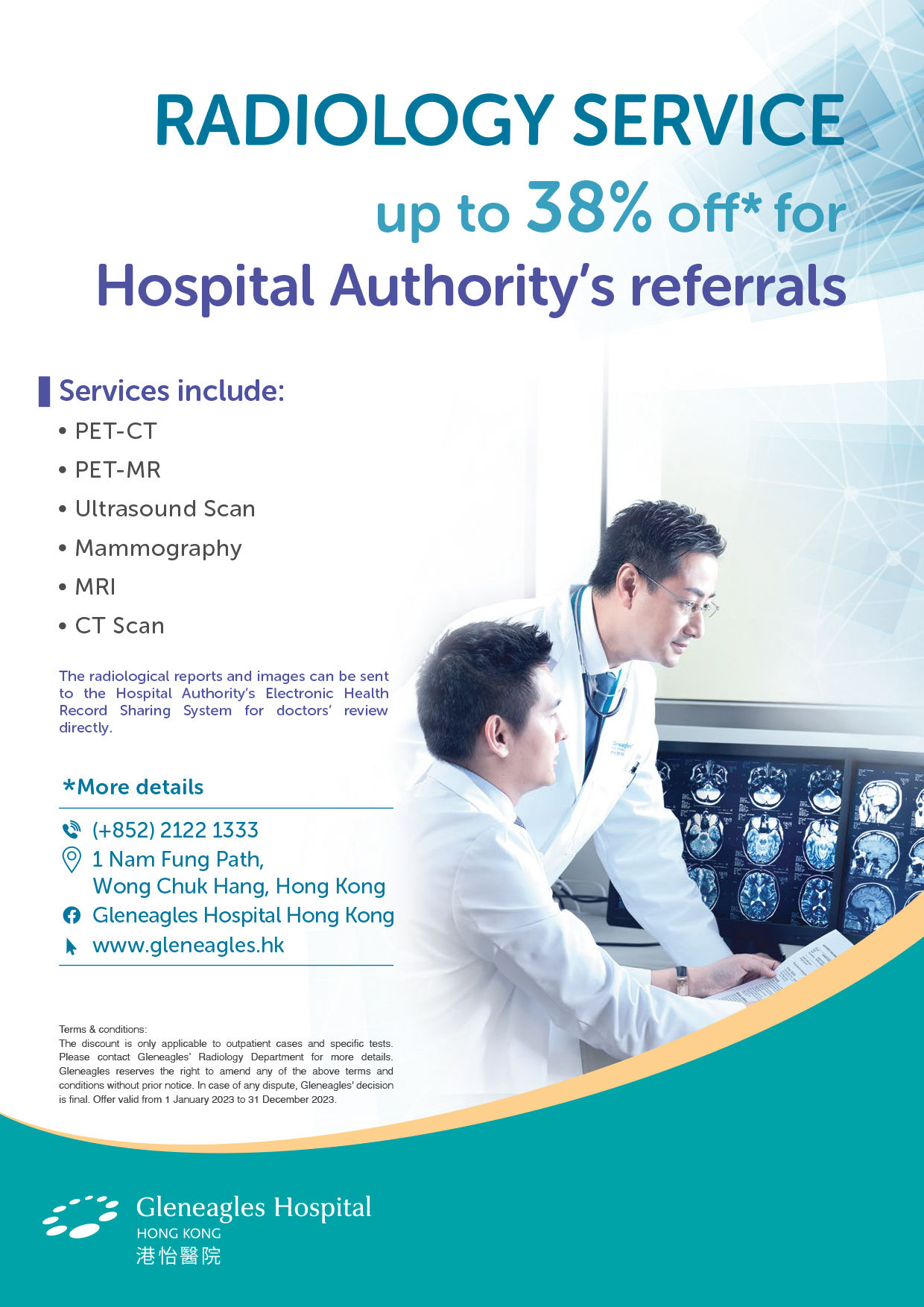 Cases referred by the Hospital Authority's (HA) will receive up to 38% discount for all kinds of examinations to be conducted as outpatient caese* at Gleneagles Radiology Department. Services include Computed Tomography (CT) Scan, Magnetic Resonance Imaging (MRI), Mammography (Breast Imaging), Ultrasound Scan, Positron Emission Tomography – Magnetic Resonance (PET-MR) and Positron Emission Tomography-Computed Tomography (PET-CT) Scan etc.

The radiological reports and images produced and taken at Gleneagles can be sent to the HA's Electronic Health Record Sharing System (eHRSS) for doctors' review directly.
*The discount is not applicable to inpatient cases.