Special offer for Anti-VEGF therapy patients: HK$9,300 up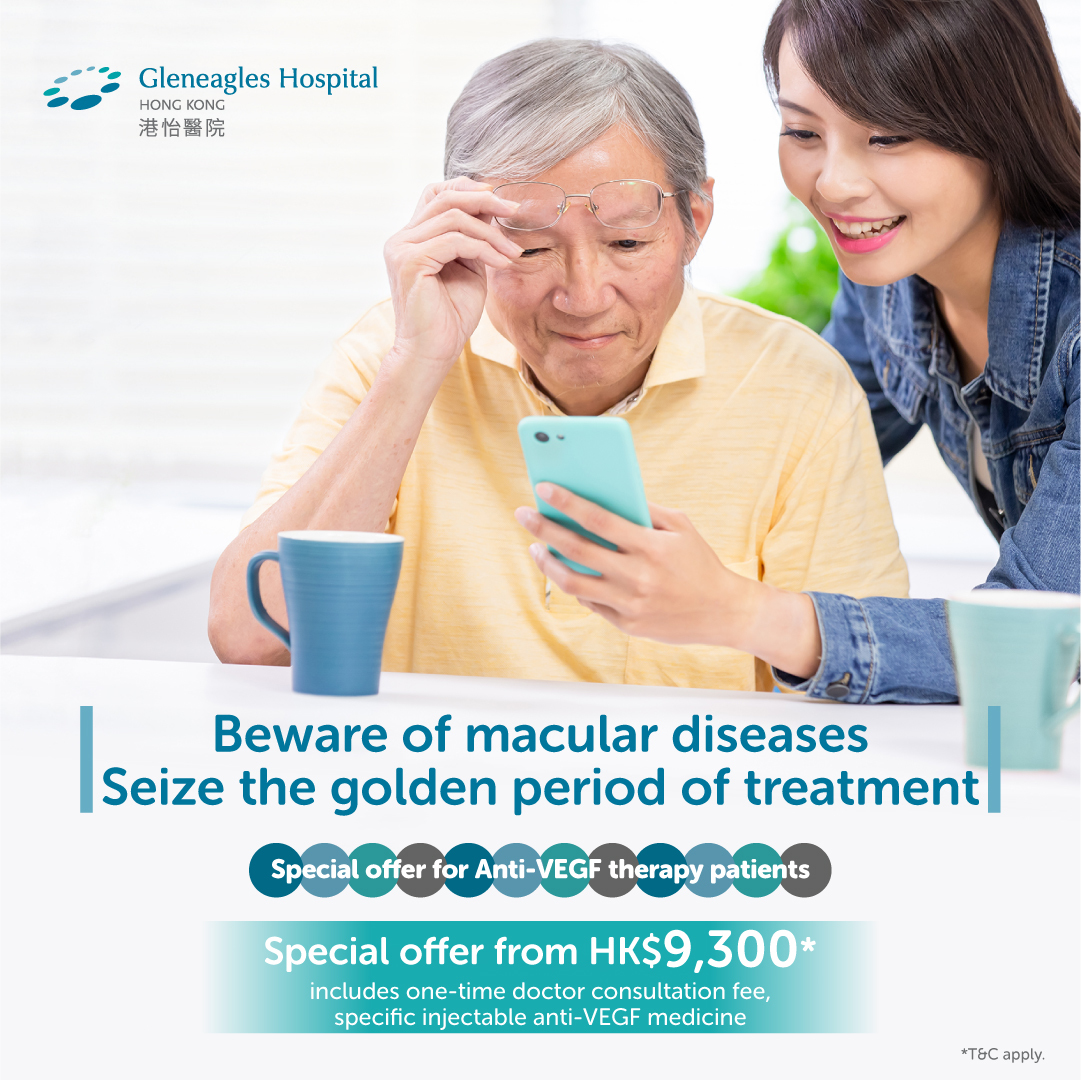 Anti-VEGF therapy is a common treatment modality for some macular diseases. Timely injection regimen is vital for the success of the treatment. Eligible patients can now enjoy a special offer for Anti-VEGF therapy.
Below are the eligible patients who can enjoy the offer:
Public hospital eye clinic patients with a valid referral letter for anti-VEGF therapy; or
Patients referred from Hong Kong Health Care Alliance; or
Gleneagles' current patients / new cases with specific eye diseases including wet age-related macular degeneration, diabetic macula edema, retinal vein occlusion and choroidal neovascularisation
The special package includes one-time doctor consultation fee, specific injectable anti-VEGF medicine, and hospital procedure charge. For enquiries / appointment, please contact our Eye Clinic at +852 3153 9068.
Terms and conditions:
This offer is on a first come, first served basis, and valid from 1 January to 31 December 2023;
This offer only applies to specific injectable anti-VEGF medicine;
This offer cannot be used in conjunction with other promotional offers;
Gleneagles Hospital Hong Kong reserves the right to amend any of the above terms and conditions without prior notice. In case of any dispute, Gleneagles' decision is final.